How to book a Banner ​
Within the creator's hub, you'll find the 'Collection Banners' button. Here is where you can advertise your collection on the NeftyBlocks platform. You"ll find a calendar that can be sorted to show a single day, four days, a week, or a month. You can also check this out at https://neftyblocks.com/banners
First things first, there are two available positions for banners: left and right.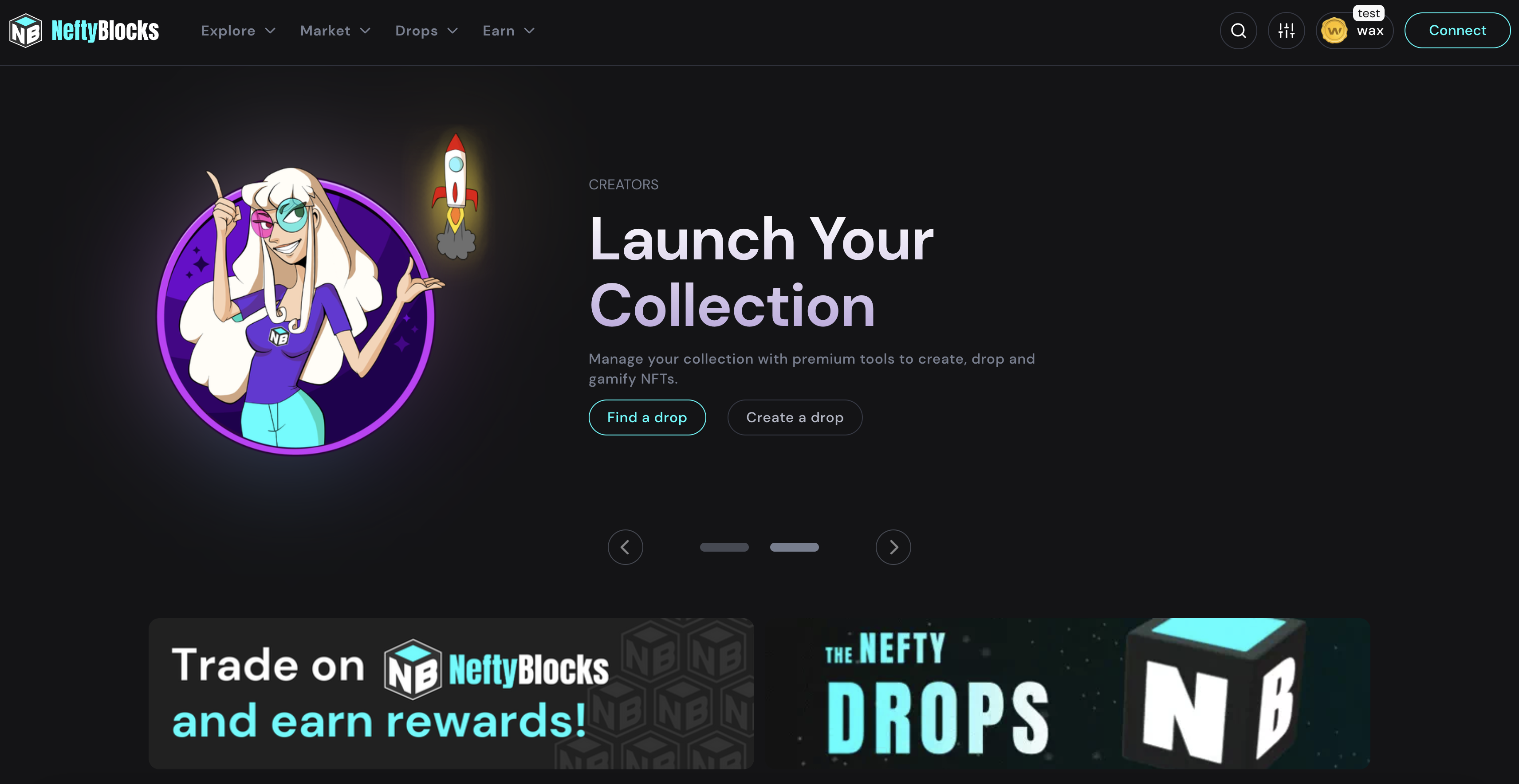 A URL is also requested. This can lead to your collection on NeftyBlocks or to an external address. If you're not redirecting to the NeftyBlocks page, make sure to check the "Open in new tab" option.
You'll have to provide the image that will be used (which may be different on Desktop than on Mobile). These will be previewed at the bottom of the form.
The last step is to specify the time frame during which your banner will be up.
You can also choose to add any Notes for the NB team or yourself if desired.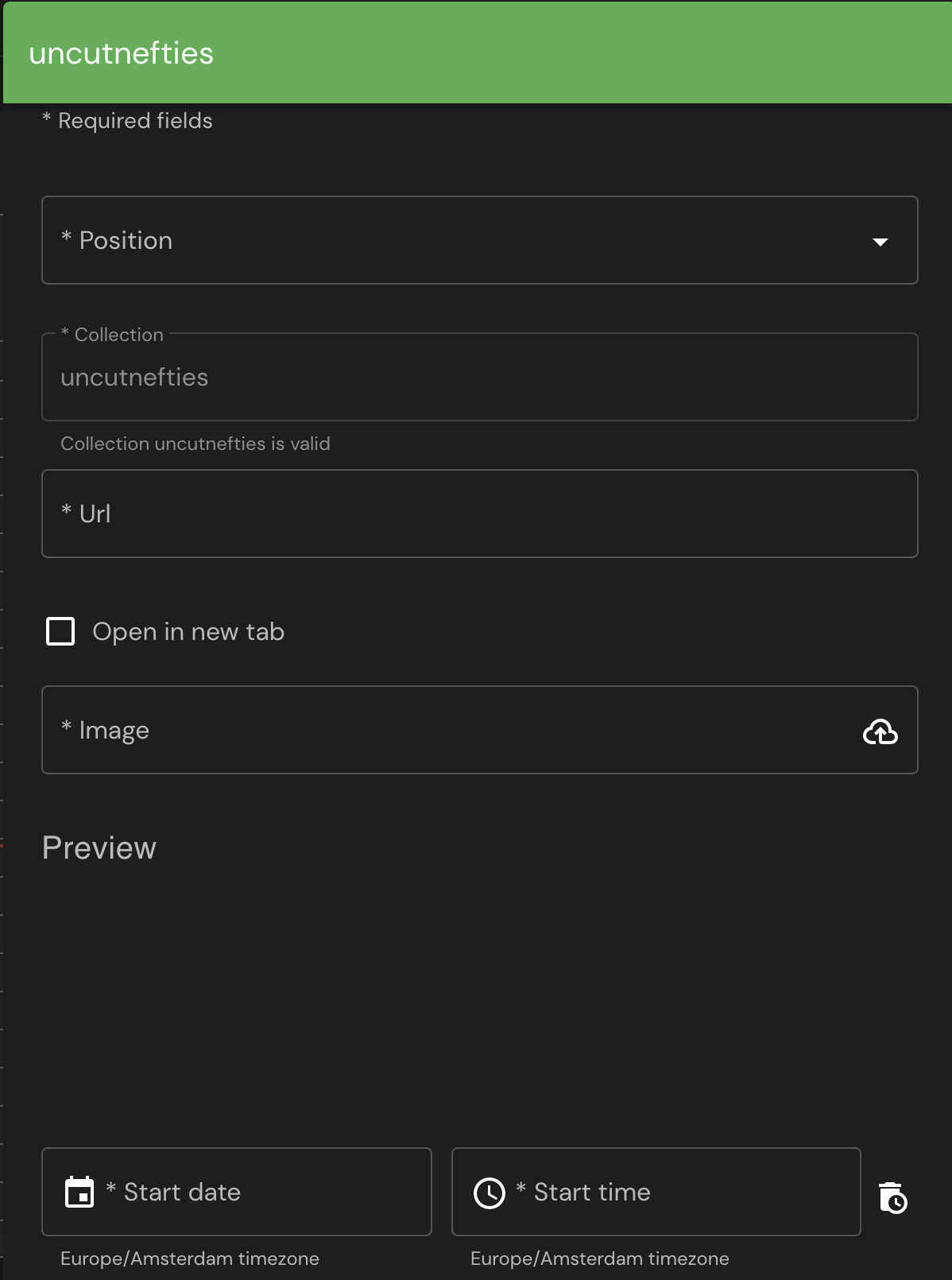 If you want to delete your banner, keep in mind refunding will only happen if you delete the banner 48 hours before it starts.
DANGER
Banners are managed by our smart contract, therefore, publicly stored on the blockchain forever and ever, do not save any private/personal data.
Pricing ​
On NeftyBlocks you don't buy banners, you burn $NEFTY to book banners. The amount of $NEFTY that you must burn to get a banner is shown in the INFO dialog on the banners management page. There's a unitarian amount of $NEFTY required for banners with a duration of fewer than 12 hours, a dozen price which is between 12 and 24 hours, and a bulk price for banners lasting 24 hours or more (up to 5 days). Collections reaching a staking level have a discount. For further reading, you can go to the banners section of the FAQ
On Left and Right banners: Level 1 Stakers have a 5% discount Level 2 Stakers have a 15% discount Level 3 Stakers have a 35% discount